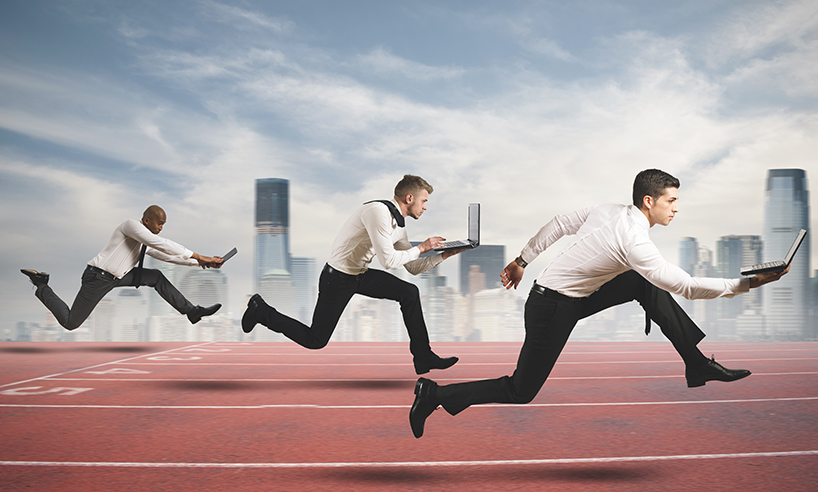 Too bad you don't have sixteen weeks of challenges, obstacle courses and road blocks to find the winning Amazing Job Team!
I will admit it. My guilty pleasure is watching "The Amazing Race". It's a long running TV show that starts typically with 12 two person teams and follows them as they race around the world, trying to be the first to complete a set of challenges and get to the finish line winning 1 million dollars.
I happily watch the trials and tribulations of the teams as they jump through hoops, complete challenging projects under pressure and compete with each other to win position. I get an inside seat to the behaviors of people under stress attempting to complete tasks. It is interesting to me to watch how well someone completes a task that they enjoy doing... (the surfer lady who excels on all the water, heights and physical challenges... etc)
The Amazing Race is termed a "reality show". The show is filled with leadership, teamwork, culture and communication lessons. As I watch and learn I wish that businesses in "reality" could put their possible team candidates through a race like this to figure out which candidates are the best.
But in reality businesses do not have multiple weeks of pitting teams against each other. The selection process is limited to evaluating the initial response to inquiries, the resume submitted, the short interview process and reference calls (if possible) of each candidate and then the "guess" as to which people should go together.
There is a better way. Assessments can give you an indication of a person's tendencies and possibility of success in a particular occupation. The Harrison Assessment is designed specifically with job performance in mind. With just a short 30 minutes questionnaire, completed online multiple reliable reports can be generated that can not only help you choose the right candidate but also attract them into accepting the position once they have been identified. No need to make them run the race, just take the digital online questionnaire and work with a Harrison Assessments certified consultant.